HEADSHOTS
---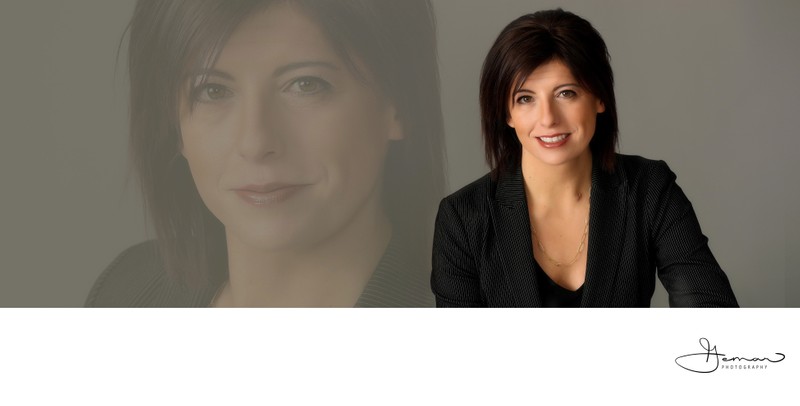 ---
Headshots are perfect for today's working professionals!
Professional Headshot $100 (one individual at our studio)
10-15 downloadable images with print release

Various poses including head/shoulder, 3/4 and fulls

Additional $50 for an outfit change (includes 10+ images per additional outfit)




Professional Head Shot (On Location 10+ Employees) Call for quote
BUSINESS GROUP
---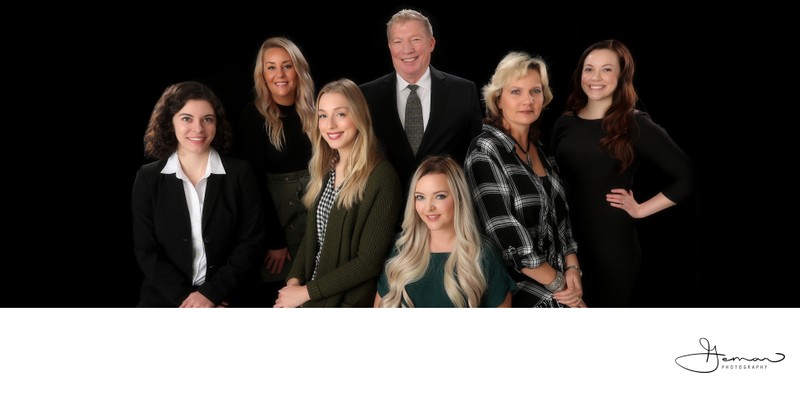 ---
Professional group shots will give your team the competitive and professional look it deserves.
Business Group Photos ($250 studio or outdoor location) ($400 studio and outdoor location) ($400 business location)
Up to three people

$25 per additional head

25+ downloadable images with print release

Individual headshots can be added at $25 per head (3-5 finished images per head)




LOCATION BUSINESS/SPORTS/DANCE PHOTOS
---
Sometimes it's easier for us to come to you! We can certainly bring our professional studio set up right to your location for larger groups. This is also very useful for sports and dance photos on location that need a professional background and set up for large groupings. Contact us for details and pricing!

Below is a sample of a team of professionals needing group pictures on location. The first image is the setup followed by the end result!