HEADSHOTS
---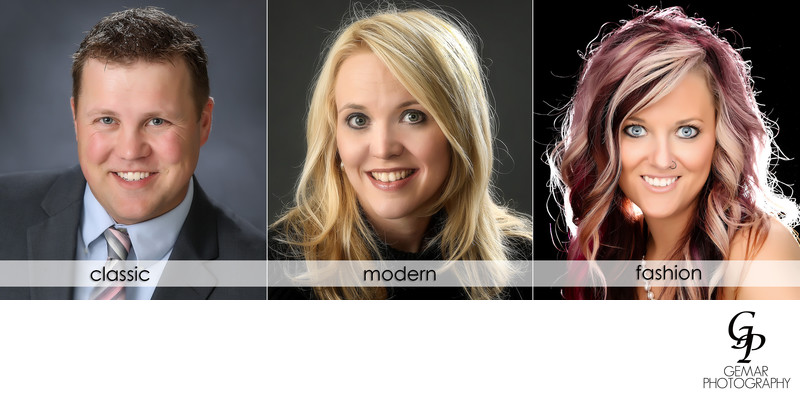 ---
Headshots are perfect for today's working professionals. You can choose from one of three styles; classic, modern or fashion.
Professional Head Shot $100 (one individual at our studio)
10-15 downloadable images

Various poses including head/shoulder, 3/4 and fulls

downloadable gallery

Marketing/media/print release


Professional Head Shot (On Location 20+ Employees) $75
3 downloadable images per employee

Marketing/media release
BUSINESS GROUP
---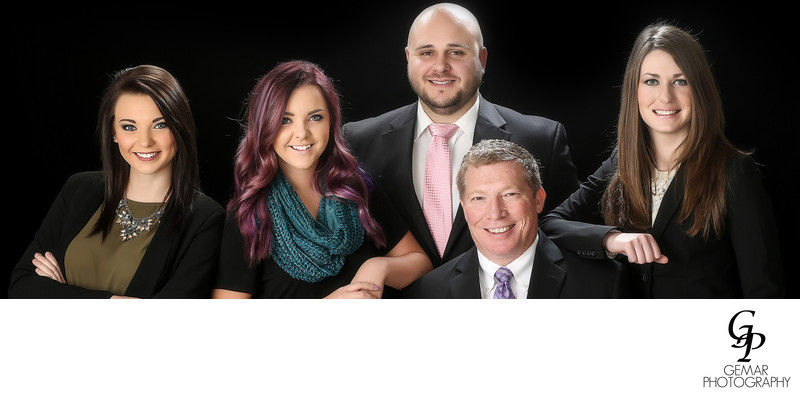 ---
Professional group shots will give your team the competitive and professional look it deserves.
Business Group Photos $250
Up to six people

$25 per additional head

10-15 downloadable images

Marketing/media release

Individual head shots can be added at $25 per head